Berea's First Choice for Classic Car Restoration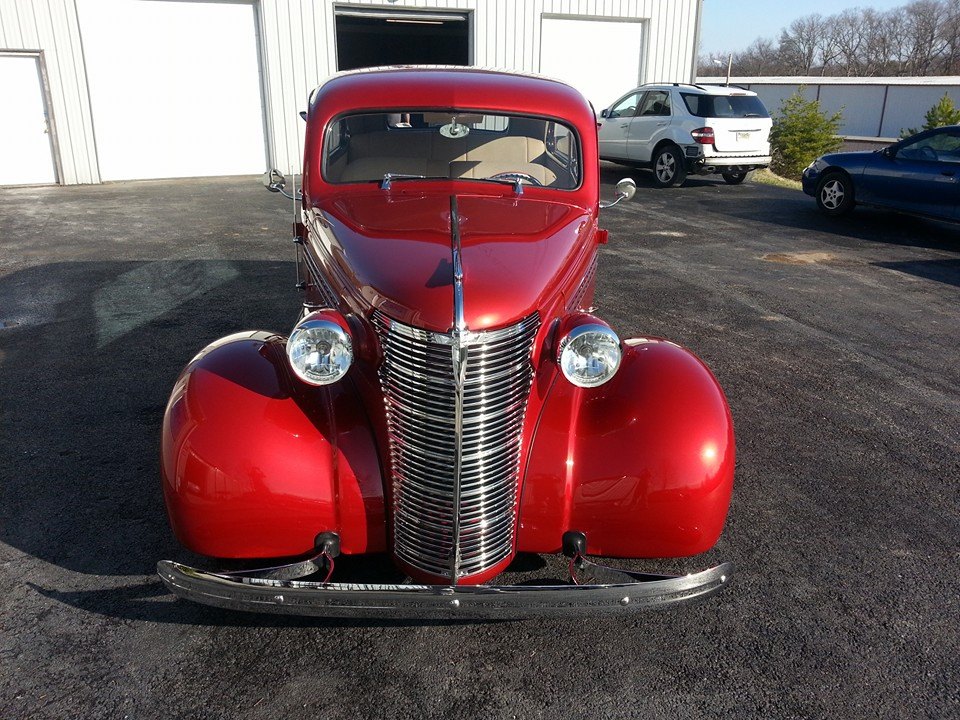 Since 2000, the talented and passionate team at GB Customs & Collision has been providing the best in custom auto body painting, classic car restorations, and custom decals in Kentucky and across the East Coast. Jeff and his team combine a passion for classic cars with an expertise in auto body repair. From wild to mild, the GB team puts precision and passion into every project --- we handle everything from custom auto paint and decals to bodywork and glass repair.
At GB Customs & Collision you are trusting your vehicle to experts with more than 20 years of experience. We use the best parts available and the best techniques in the industry. Our attention to detail and creativity lead to the best custom cars and collision repairs in the area.
We always provide free estimates and a lifetime warranty on all of our body work, paint jobs, and repairs. Our technicians are all ASE certified and have been trained in expert auto body techniques, but it's their passion for awesome automobiles that makes GB Customs & Collision great!
Car Customization & Classic Car Restoration Services in Berea, KY
Do you have a muscle car, antique automobile or classic car? Maybe you want to turn your car, truck, or SUV into a custom show car that will turn heads everywhere you go? GB Customs & Collision has been creating award-winning show cars for over 16 years and offers the quality service you need if you love your car or truck. Our key to success is working directly with our customers to design the car of their dreams. With our custom paint, airbrushing, and decals your car can look like something out of a magazine!
We restore and customize both imported and domestic vehicles, and our custom paint mixing can make your vintage car look like the day it was made. We start every custom job with a completely FREE estimate. We thoroughly inspect your car and report back to you with the details. Once your car body is looking great, we work on the paint. Using custom vinyl decals and custom graphics, our certified paint techs can create your dream car!
Custom Car Services:
Custom Car Paint
Dent & Scratch Repair
Vintage Car Restoration
Custom Doors & Roofing
Fiberglass Molds & Repairs
Bolt-on Accessories
Auto Glass Repair
Auto Show Painting
Custom Fabrication
Airbrushing & Custom Painting
Custom Car Restoration
Engine Modifications
Promotional Vehicle Painting
Custom Body Work
Audio/Video Upgrades
Wheels & Tires
Custom Vinyl Decals
Performance Enhancement
Custom Accessories
Smoked Headlights & Taillights
Lifetime Warranty
Sherwin Williams Certified Auto Body Painting - Custom Car Paint, Airbrushing, and Vinyl Decals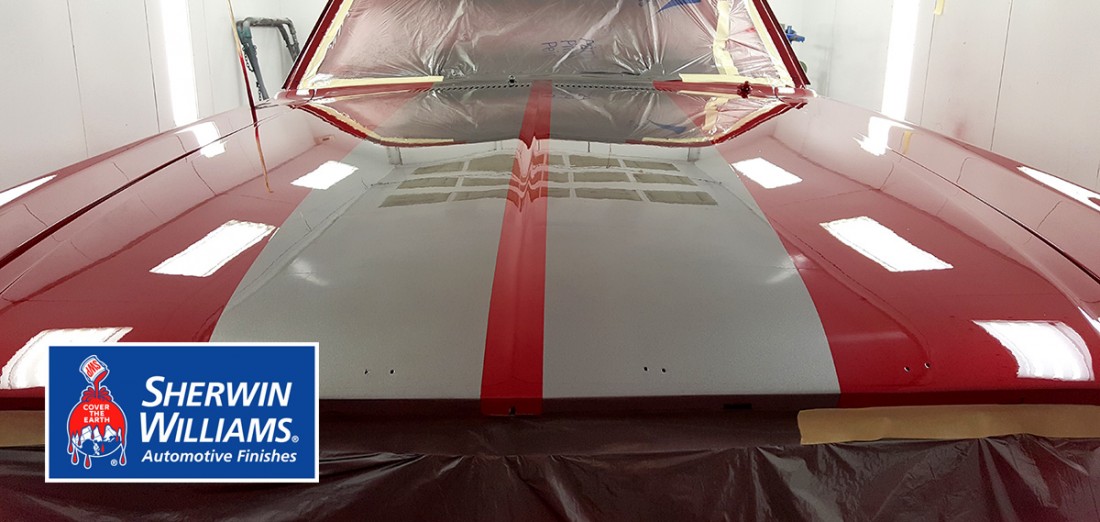 After body work is completed, we can begin painting. We custom mix your color using the Sherwin-Williams FormulaExpress 2.0 to perfectly match what you want. We use Sherwin-Williams automotive finishes because they are the best in the industry and offer a lifetime warranty. We follow a strict set of guidelines for each paint job and offer a lifetime warranty on our work. We use the right air quality, spraying technique, and pressure for your vehicle. Without the proper techniques, your paint job will not last nearly as long or look as good.
Our custom painting work can include artwork, custom graphics, flames, fades, and custom vinyl decals. The key to our custom car painting is that we start by evaluating your car and repairing any dents. Next, we create the design for your car based on what you have requested. We know exactly what everything will look like before we start. Once everything is done we add a clear coat to ensure a great shine and durability.
---
Our valued customers travel from all over the country for our quality work.
"GB Customs is the best body shop that you will ever find! Jeff and his crew will make your dream come true. My 1941 Chevy Coupe was painted a flawless black, with blue ghost flames in '09 and it still looks as good today as it did then. I have shown the car and have won several 'Best of Show' trophies and everywhere I have taken it people are amazed at the paint and ghost flames. The car made Street Rodder magazine in 2010, I have owned the car for 52 years! I got it when I was 15, my grandfather bought it new. Jeff and his crew can make your dream car come true as he did mine for me." John S.
At GB Customs, we're car people. We put the same care and quality materials into each job as we would our own cars, making us one of the leading auto body and paint shops on the East Coast. Call us today for more information on how we can help you, or fill out the form on this page for a quick quote on any of our services!
Service Area: While we proudly serve all of Southeastern Kentucky from our Corbin, KY location, many of our customers come from as far as Louisville, London, Prospect, Union, and even out of state to have their cars fixed and finished by the talented automotive artists at GB Customs.